Codejig

and

BostonBrooks

join hands to enter Low Code Development Market in

MENA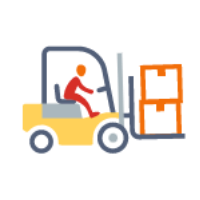 Roman
April 18th, 2022 • News
BostonBrooks enters into a strategic alliance with Codejig to bring the LowCode Solutions Platform to the Middle East. BostonBrooks is an international consulting company with the middle east operations hosted in Bahrain. With its new subsidiary Codejig LowCode Solutions WLL, BostonBrooks will be entering into the fast-growing Low-code development platform (LCAP) market in the Middle East.
Low-code is a new approach to building complex business applications quickly. With a low-code development platform, you don't code the application line-by-line, you drag and drop the codes – just like building blocks. This makes the development of strong new applications fast and intuitive. Low-code development platforms minimize the amount of conventional hand-coding that accelerates the production of software applications. The Low-Code Development Platform Market size is expected to reach $46.4 billion by 2026.
This partnership was accomplished, with the vision of facilitating the Large & Medium Enterprises to achieve their Digital Transformation Goals with a specific focus on Rapid Development, Automation, Workflow Management, and other boundless new age capabilities.